Conveyor Belt & Accessories
Heavy-Weight Conveyor Belt
Food Belting
Package & Bulk Handling Belt
Idlers
Belt Fasteners
Wing & Drum Pulleys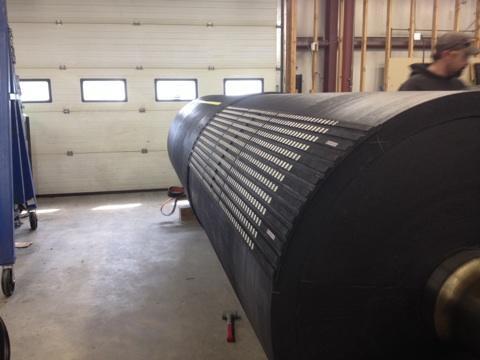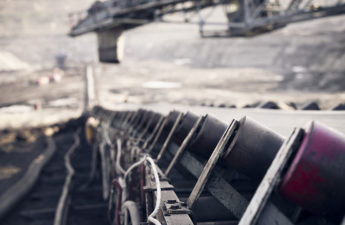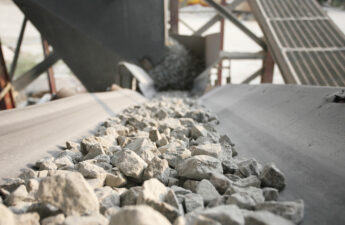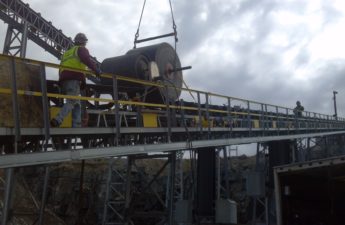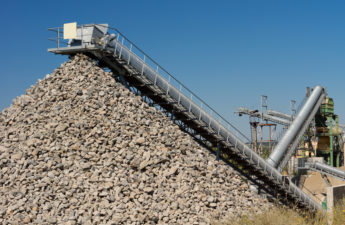 Heavy-Weight Conveyor Belt
Contitech Select heavyweight conveyor belts not only keep you running, they keep you running more profitably. With superior performance, we help you achieve lower cost-per-ton conveyed for a wide variety of above ground applications.
PRC Industrial Supply is also an EXCLUSIVE carrier of Continental Contitech brand belt!
"SHD" Heavy Duty Conveyor Belt: Designed and built exclusively from PRC Industrial Supply to compete with the most popular "Tier 2" belts as described by the Rubber Manufacturers Association.
The Grade II SBR/Natural PREMIUM rubber compound significantly exceeds RMA 2 specifications and even approaches RMA 1, which results in a "best buy" for handling abrasive materials like limestone, crushed rock, coal, sand and gravel. Heavy rubber skims and high adhesion between plies team with a heavy overall gauge to make an exceptional impact resistant, long lasting conveyor belt.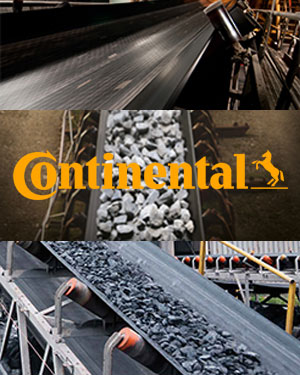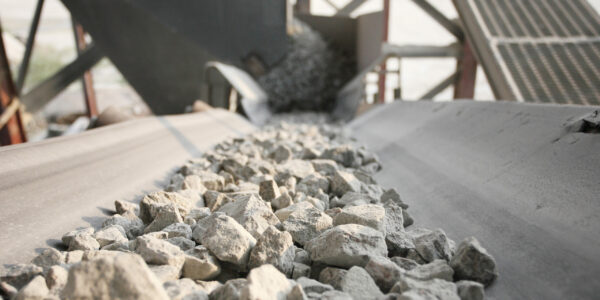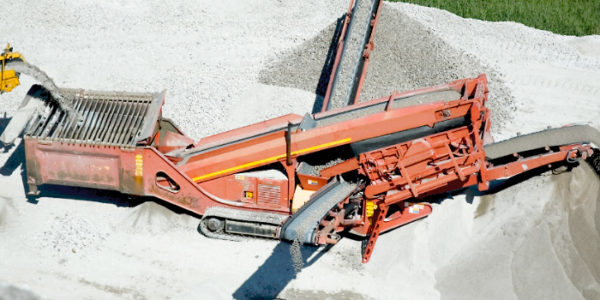 ROCKQUEST™ One & Two Ply I-Warp Conveyor Belt
VIKING™ ROCKQUEST One & Two Ply I-Warp belt's reinforced carcass construction resists rips, tears and gouging caused by heavy impacts. These belts provide exceptional durability because of its tough synthetic carcass and heavy duty RMA Grade 1 covers (see below). It also has excellent bolt-holding capabilities for buckets and mechanical fasteners, a significant improvement over standard straight warp belts.
Recycling Industry
From off the shelf conveyor belts to made-to-order fabrications, our customers rely on our innovative solutions backed by our large inventory. Our MOR, Rip-Stop, PVC, Urethane, Heavy-Duty Black Belt, Eddy Current and Optical Sorter Belts are optimized for handling scrap metal, mulch, construction and demolition, E-Waste (computers, TVs, etc) and other products in a material refinery facility (MRFs). Our PVC conveyor belts are specially formulated for superior resistance to abrasion, rips, tears and gouging. With our versatile fabrications and ease of splicing, our designs will meet your small pulley requirements and demanding applications. This is a "best buy" for sorting recycled materials, handling cullet glass, metal stampings, and mechanical parts.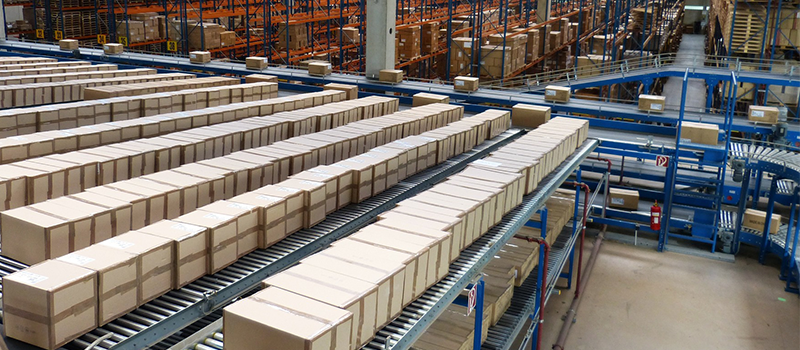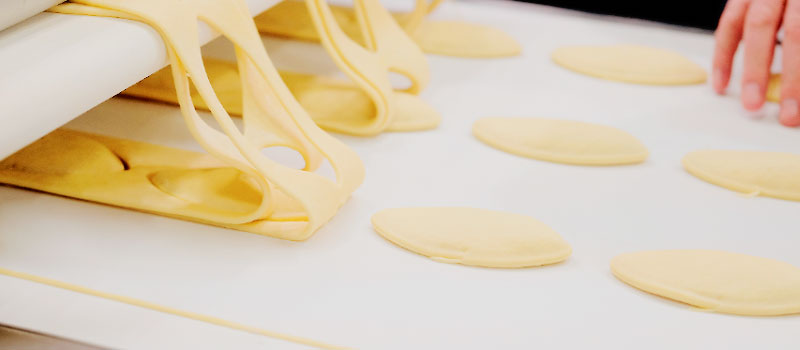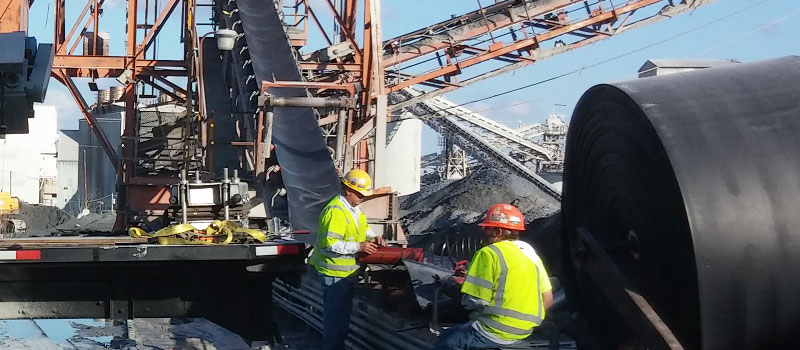 The Covers
•Superior Performance • Single/Multi-Ply • Hot Belt • Cleated Incline • Corrugated Sidewall
| Grade 1 | Premium rubber compound. For conveyor belts with sharp, abrasive materials. |
| --- | --- |
| General Purpose | Aggregates and above-ground mining operations. |
| Fire Resistant | Conveyor belt that is designed to MSHA standards for underground mining. |
| Fire / Oil Resistant | Designed for substances such as oil-treated coal in power plants, resistant to wear from oil and fire. |
| Moderate Oil Resistant | Or "MOR", recommended for wood chips or whole grains and other food or animal products with moderate oil substantive quality. |
| Super Oil Resistant | Or "SOR", recommended for oil metal parts such as those found in recycling or manufacturing refinery facilities ("MRF"s), or for crushed soybeans and other materials where animal or vegetable fats are a deteriorating factor. |
| Ultra-Guard | Specifically engineered for whole grain products like wheat/cotton seed. |
| Moderate Heat | Resists hardening, cracking, & ozone up to 300 °F. |
| Heat Resistant | Conveyor belt resists hardening, cracking & ozone for 350-400 °F applications. |
| Oil / Heat Resistant | Flexible belt even at 350 °F; this belt is specially designed for hot asphalt paving mix, oil extractor plants, etc. |
| SOR-Fr | Premium elastomer of SOR that also meets MSHA 2G flame retardant standards |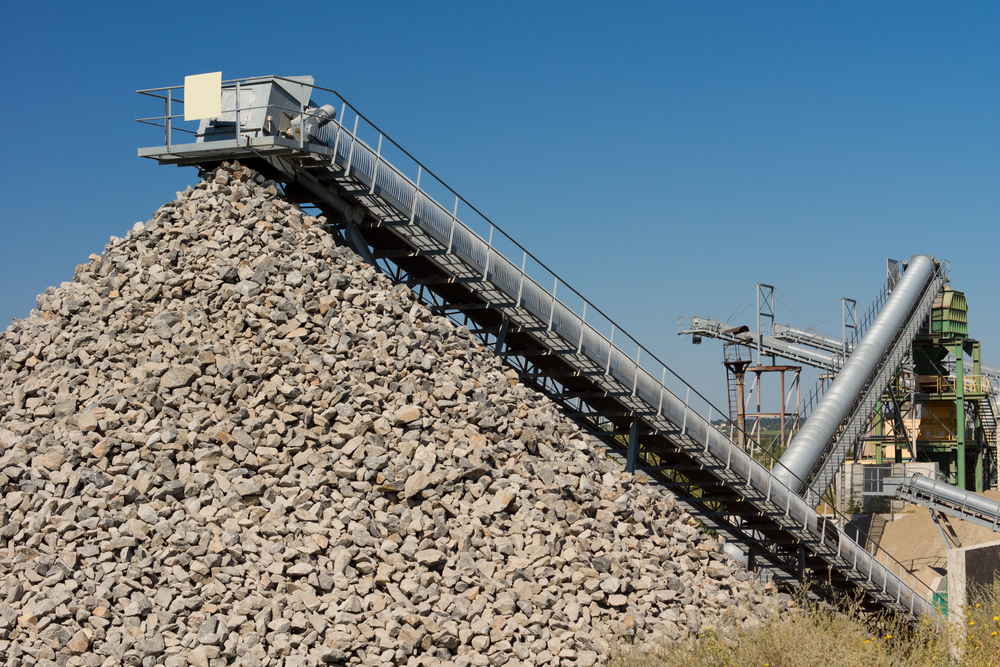 Your toughest belting demands industrial strength resistance to oil, grease, vegetable acids and chemicals. They may need to operate at extremely high or low temperature — with low stretch, high fastener holding ability, and superior rip, tear and gouge resistance.
We've got you covered!
Food Belting
Our Food grade, USDA, FDA monofilament carcass is industrial grade and 100% synthetic. The monofilament provides for flat running and easy tracking with torsional rigidity. Single ply construction, there's no cover or ply separation. Cleats and Lug S-Molded are available in white F.D.A or black oil-resistant nitrile compound, black SBR rubber, or black/white butyl. They are fully hot molded into the belt surface, not cold bonded or cemented on.
Package & Bulk Handling
Our PVC solid woven and Rubber rough top is the longest wearing most economical and least troublesome belting available on today's belt market. Constructed of a single ply interwoven and a double ply carcass impregnated and covered with polyvinyl-chloride or SBR gum rubber. With resistance to moisture, rot, mildew, and wicking — our PVC conveyor belt and Rubber rough top is the standard for distribution centers and bulk handling centers.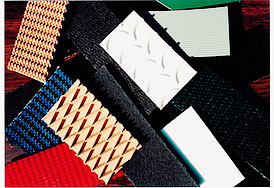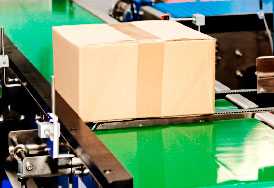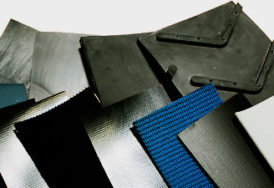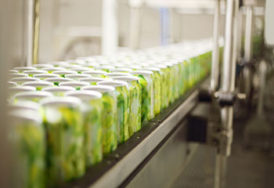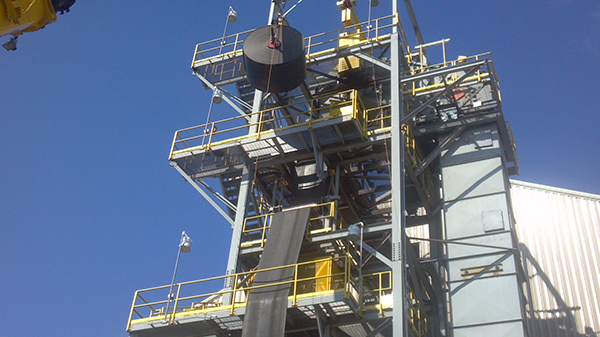 Belting Services
Certified & Experienced
On or off-site installation and vulcanization.
On-site vulcanization up to 72″ wide.
Cleating, V-guide and corrugated sidewall
In-house custom slitting to any width up to 72″ wide
Frac Belt Service On-Site
Elevator bucket belt punching and installation.
Chute lining installation.
Mechanical fastener installation.
Pulley lagging and repair.
Detailed belt surveys with accompanying recommendations.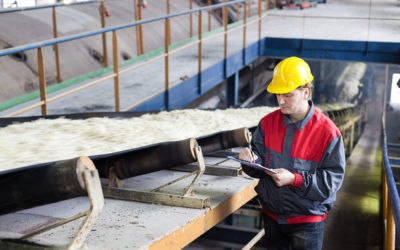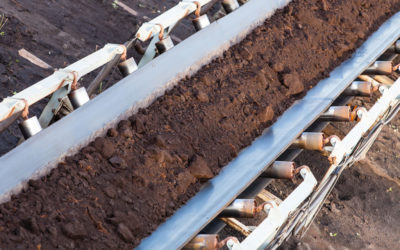 Don't know what belt to use? Utilize our proprietary conveyor belt analysis software program.
Contact your PRC Industrial Supply and Stewart Hunt Conveyor belt salesman for on-site service to provide Conveyor Belt recommendations according to minimum motor horse power requirement, proper pulley diameters, proper counterweight specs, proper transition distances, and the actual surcharge angle.
Ultrasonic Gauge
A device to make precise cover gauge thickness measurements without destroying the belt. Contact your PRC Industrial Supply and Stewart Hunt salesman to set up an on-site survey with the Ultrasonic Gauge service. This provides the customer with estimated cover life, a window to replace a belt line, and a mechanism for scheduling minimized downtime.
Improve your conveyor system and equipment performance •
Reduce your spillage at loading and transfer points on conveyor belts with SBR skirtboard rubber and protect your equipment at the same time.
Abrasion and weather resistant for tough applications in all types of environments. Featuring 1,000 lb. tensile strength and 300% elongation in hardness of 55-60 durometer in gauge.
Sizes
1/4″, 3/8″, 1/2″, 3/4″ and 1″ Thickness
Cut from 50 ft. rolls, 4 inches to 12 inches wide
Also available in full slabs (48 inches wide x 50-ft. roll)

SBR Rubber, Gum Rubber, Urethane, PTFE/Teflon, UHMW, Other High Performance Polymers
PRC Industrial Supply and Stewart Hunt stocks for various chute, hopper, bin and cyclone separator service.
Wherever noise, abrasion, impact, sticking or bridging is a problem, PRC Industrial Supply and Stewart Hunt has the answer.
Materials
Redline (Red Natural Rubber Chute Lining)
Bondaline (Orange Natural Rubber Lining With Bonding)
RockRubber (Black Natural Rubber Lining With Bonding)
Urethane (Blue/Red Urethane Super Abrasion Resistant)
SuperSlide (White or Black HMW Polyethylene)
Economy (Black SBR/Natural Rubber)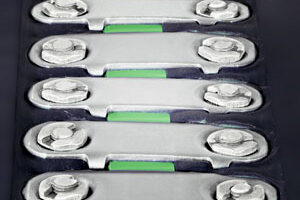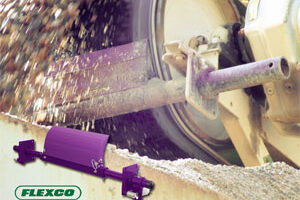 Idlers
Available in a wide variety of styles — troughing idlers, impact idlers, offset center roll idlers, live shaft rollers, self-aligning return idlers, channel-mount low profile, rubber cushion flat carrier, flat carrier idlers, rubber cushioned return idlers, return belt idlers, the 40 and 50 Series CEMA B Idlers, and more.
All idlers feature heavy duty foot brackets, external deflectors, rounded ends, quick change rolls, self-cleaning cross members, non-clogging centers, and a jig welded frame to ensure roll alignment.
Wing & Drum Pulleys
Any size drum and wing pulley in standard, heavy and mine duty manufactured right here in the USA for any applications you may have. Complete packages available including lagging, shaft and bearings.
Belt Fasteners
FLEXCO products, as well as other brands are available in a wide variety of styles: bolt hinged fasteners, Flexco scalloped edge fasteners, Bolt Solid Plate fasteners and VP to name a few.
Alligator® Staple• Available in stainless steel. Fastener sizes of #62, 125, 187, 310 to give PIW range of 100-250. Ideal lacing for light-and-medium weight belt, such as bulk-handling recycled materials.
Bolt Solid Plate • Commonly used on higher-tension main haulage belts that are for highly abrasive materials such as sand, gravel and crushed stone. Specially formed teeth penetrate deep into the conveyor belt, without damaging carcass fibers.
Bolt Hinged • Ideal for applications requiring frequent belt-length alterations; the joints can be separated simply by removing the hinge pin. On-site installation requires only a portable hand or power tool.
Conveyor Accessories
FLEXCO ®, CONSHEAR ® and other top brands carried. We have a full line of belt cleaners, slider beds, skirt systems and rubber. Custom solutions offered with complete dust suppression systems for the pulp and paper industry.
A variety of cleaners offered are designed to deliver and maintain superior cleaning efficiency even on the most demanding, abusive belt lines. Our cleaners have tough carbide-tipped blades provide long wear life, high-performance cleaning and compatibility with mechanical splices.