Hydraulic Hose
Quality Hydraulic Hose Build + Coupling Integrity
Our inventory of hydraulic hose, fittings and adapters is stocked with premier manufacturers, vast and local. PRC Industrial Supply and Stewart Hunt is a premier Continental Contitech. Our customers are in the most demanding industries such as construction, refuse, agriculture, mining and oil and gas. Customers applications challenge the strength and durability of even the toughest components. We can crimp 1/4″ – 2.5″ up to 5000 PSI working pressure and 1-1 & 1/2″ up to 6000 PSI working pressure.
Our quality hydraulic hose assemblies feature improved hose construction technologies such as improved wire reinforcement designs and processing and new insulation materials that are abrasion resistant and color coded (making it easy to install).
These have enabled pressure increases on select Contitech® hydraulic hose styles by an average of 24% over competitors. Improvements in their higher hose operating temperatures are the direct result of Contitech's advancements in rubber technology.
PRC Industrial Supply is proud to be one of a handful of companies in the country that is Contitech authorized as a fabricator. Our store fabricators are factory trained, meaning we make your custom hydraulic hose while you wait in the shop. Leveraging every resource to keep you competitive, with Continental Contitech behind us, we're moving you forward. Our Stewart Hunt location also services you by providing high quality Eaton Hydraulic Hoses that are made to your specifications.
Did you know about Eaton Weatherhead?
Weatherhead®, which became part of Eaton in 2002, has one of the industry's broadest offerings of hydraulic hose, hose ends, assembly equipment, tube fittings, couplings and support accessories. Weatherhead products are widely used in construction, mining, agriculture, truck and bus applications. Eaton also supplies Weatherhead thermoplastic tubing in sizes from 1/8th through 1 inch for use in robotics, air tools, air and water supply, and beverage dispensing.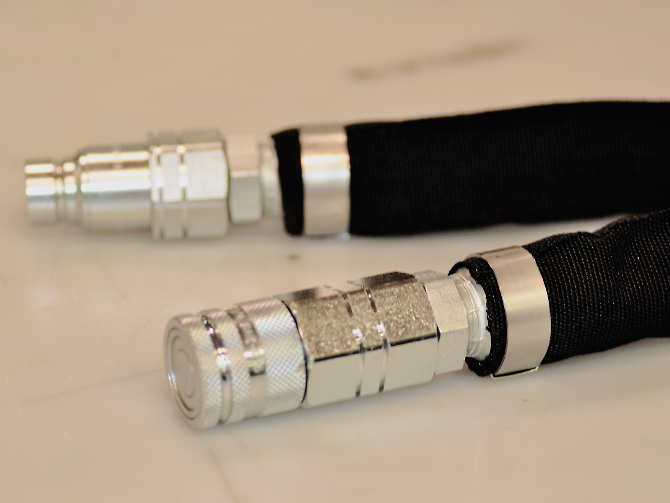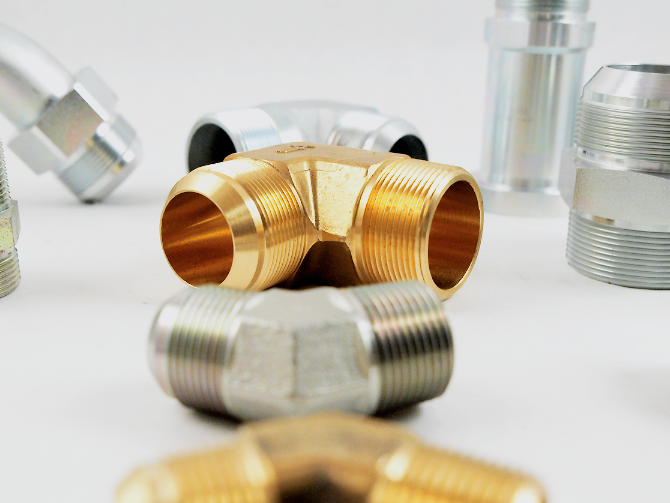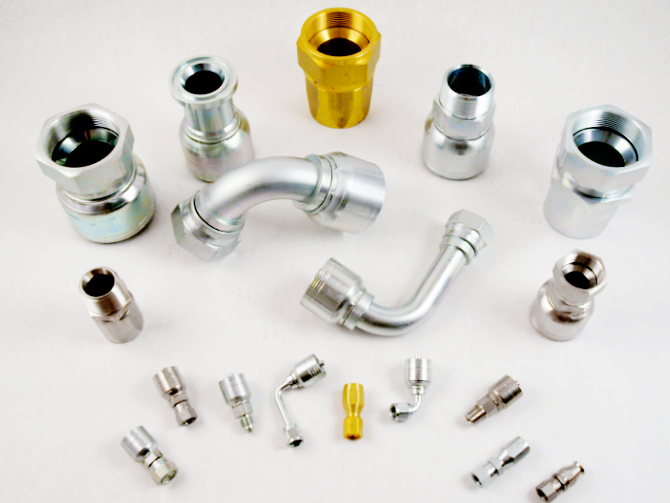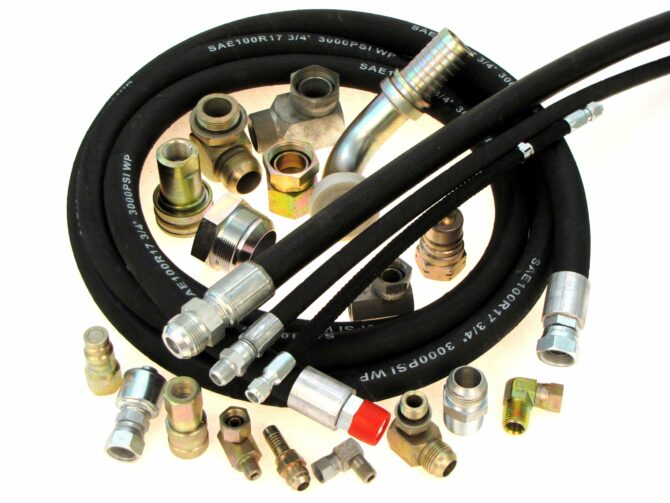 High-Pressure Hydraulics
---
We crimp hydraulic hoses 1/4″-2″ up to 5,000 PSI working pressure and 1-1/2″ up to 6000 PSI
High and low-pressure applications for industrial hydraulic hose, construction OE, as well as truck, bus, and marine applications.
Spiral-Wire Hose
Industrial and Stationary
On- and Off-Highway Mobile Equipment
For High-Impulse Applications such as Hydrostatic Transmissions
Continental Contitech Spiral 4- and 6-wire Hoses
Medium / Low Pressure Hydraulics
---
High Temperature Continental Contitech low-pressure hydraulic hoses
EXTREME-FLEX cover for better abrasion are more resistant than traditional rubber covers
Color-coded for ease of installation and identification
Medium-braided hydraulic hoses and fittings
Select Continental Contitech braided and spiral hose part numbers now meet -40°C to 127°C (-40°F-260°F)
Convenient push-on connections
Fire-Suppressant wire braid hose for low-pressure powder fire applications such as mining, forestry and fire-fighting equipment
Hydraulic Hoses for use with:

Petroleum and Water-Based Fluids
Hydraulic Oil Lines
Glycol/Anti-Freeze Solutions
Heavy-Duty Transmission Oil Cooler Lines
Pilot Lines/Grease Lines
Pressure Return Lines of 500PSI or Less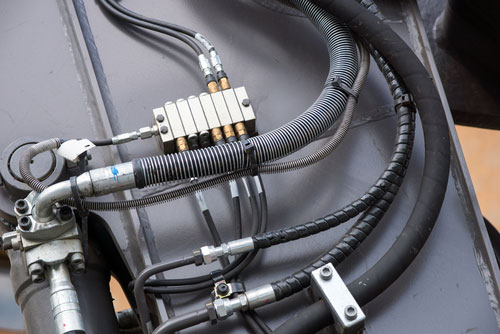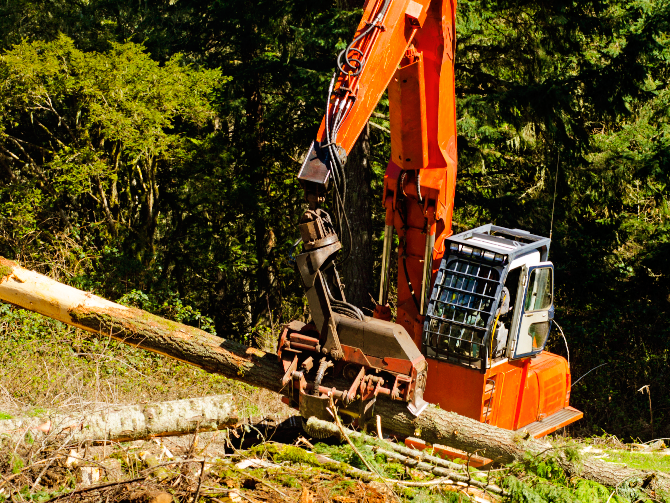 Hydraulic Fittings & Couplings
---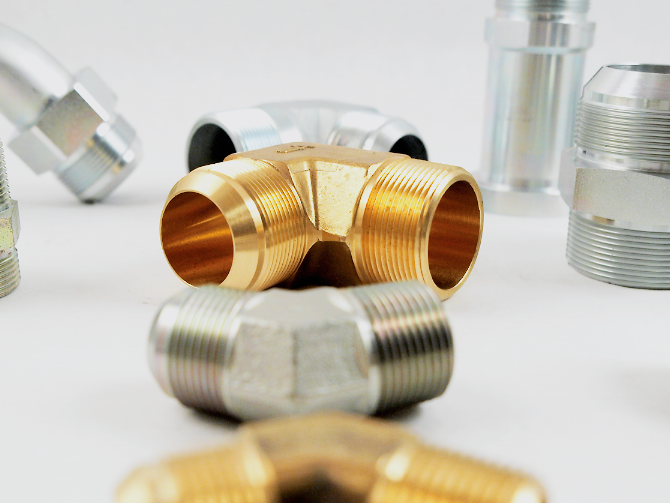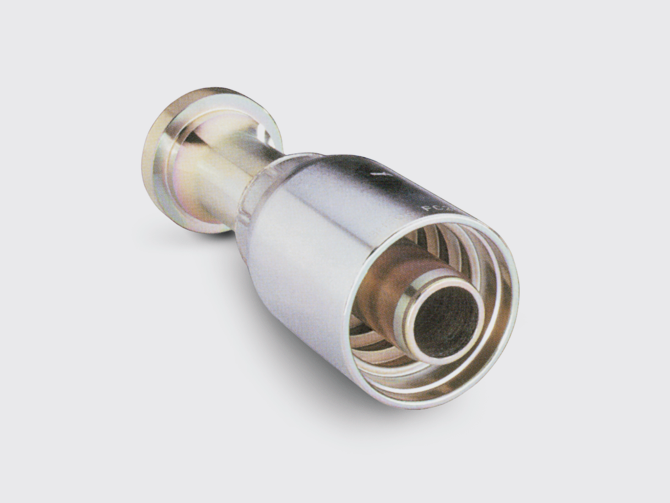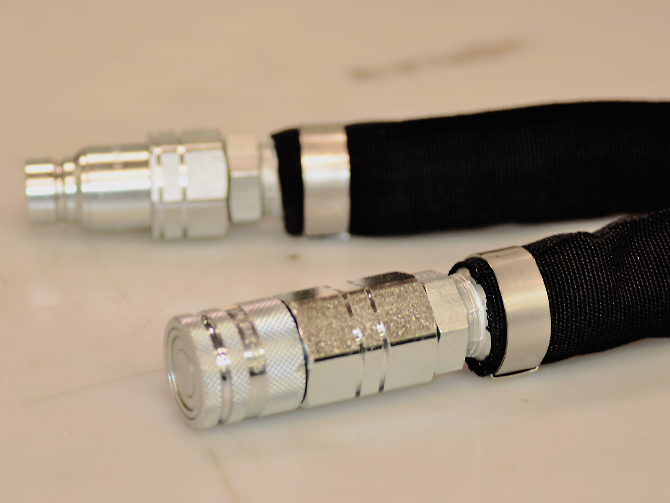 JIC
SAE
Metric
NPTF
NPSM
O-ring Face Seal
O-ring boss
Code 61
Code 62
Caterpillar
Komatsu
BSPP
BSPT
DIN Heavy
DIN Light
JIS
Hydraulic Adapters
---
Engineered to meet SAE and other industry standards, PRC Industrial Supply and Stewart Hunt's hydraulic hose adapters are available in a wide variety of SAE and metric sizes and configurations to meet the challenges of any application:
Hydraulic Accessories
---
Optimize your hydraulic system with a full line of hydraulic hose accessory products.