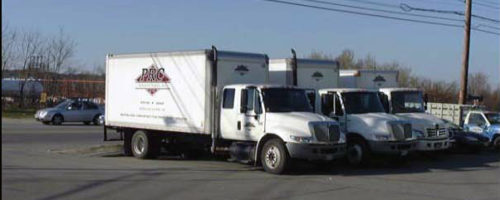 PRC Industrial Supply and Stewart Hunt are leading distributors of quality hose, conveyor belt and fluid power components. Our goal is to not just deliver high quality products, but to offer a full array of services that complement them. We provide local support, local inventory and fast delivery.
PRC Industrial Supply and Stewart Hunt delivers value for its customers by:
Providing best-in-class products and services at competitive prices
Fast, accurate turnaround of quotes and orders
Technical problem solving to give you a competitive advantage
Part of the PRC Industrial Supply Family includes Stewart Hunt a widely recognized names with their local markets.
PRC Industrial Supply and Stewart Hunt has locations in Portland, Bangor, ME, and Burlington, MA
All employees have the experience necessary to promptly respond to your needs in the most efficient manner possible, while providing the highest quality products on a 24 hour basis.
Our core line of products is the industrial and hydraulic hose and their related accessories. PRC Industrial Supply also offers a wide range of other industrial and marine supply products which include fluid power components, conveyor belts, valves and fittings.
Conveyor Belt & Accessories
Fluid Power Components
Hydraulic Assemblies
Industrial Hose
We take pride in our products and work hard to provide you a path from manufacture to final hose testing to ensure you get the best possible hoses and fittings.
Singer Industrial is a group of value added distributors in the industrial rubber products industry.  We have 39 locations in the U.S. that service a diverse market portfolio including petrochemical, oil/gas, food & beverage, OE equipment, marine, MRO, construction and rental supply.
Our extensive product offering includes industrial hoses, hydraulic hoses, metal hoses, composite hoses, conveyor belt, and rubber, metallic & non-asbestos gaskets as well as industrial supplies.  We also offer value added services including on-site hose and conveyor belt inspections, installations and repair, hose testing services, engineering/consulting services and training.
PRC Industrial Supply and Stewart Hunt is a platform business unit of Singer Industrial who focuses on:
Industrial Hoses / Air Hoses
Fluid Power Components
Conveyor Belting
Chemical and Petro metal hose
Sheet Rubber & Gaskets


We are proud to offer our exclusive OnGuard™™™ Hose Management Services and asset tracking program.  Coupled with our world class hose fabrication, we are able to deliver the most consistent, reliable and safe hose assemblies in the industry.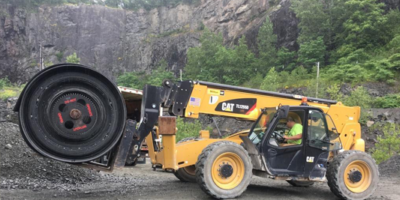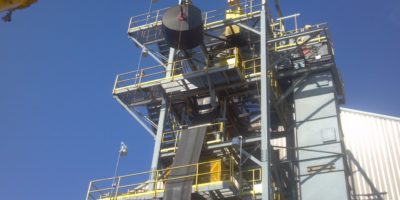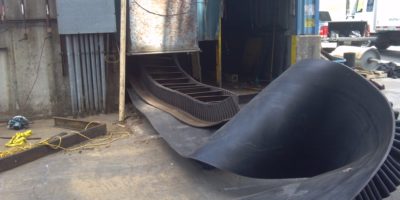 Conveyor Belt Repair
Conveyor Belt Installation
Inventory Consolidation
Hose Safety Audits
Hose Testing & Certifications
EDI / On-Site Ordering
Internal Expansion Couplings
Fluid Power System Design
Hose Assemblies & Accessories
Our firm specializes in conveyor belt, industrial hose and fluid power components and we also carry a number of related products.
PRC Industrial Supply also stocks over 300 kinds of conveyor belts!